Parade sponsors are the Annapolis Drum and Bugle Corps and the City of Annapolis.
The Hillman Parking Garage will be open to the public, free of charge, from 9 a.m. to 3 p.m. on Jan. 15 to
accommodate local businesses and those attending the parade. Regular garage pricing at the Hillman Garage
will resume at 3 p.m.
Visit the City of Annapolis website
 
Established in 2008, the purpose of the Annapolis Drum and Bugle Corps is to enlighten, challenge and lead our youth to the highest levels of performance, professionalism, and musical competence.

ADBC's mission is to facilitate the knowledge, skills and awareness of the responsibilities and ethics needed to improve personal achievement, self-esteem, social competence and positive behaviors.
Follow the Annapolis Drum and Bugle Corps on Facebook
 
Established in 2008, the purpose of the MLK Day Parade and Concert Committee is to provide the City of Annapolis an historic field event.
The MLK Day Committee Members are:
Darius A. Staton, Chair
Pat Montague, Founder & Co-Chair
Michelle LeFurge, Logistics
Renee Spears, Sponsorships
Josephine Brown, Corresponding Secretary Vickie Bipson, Recording Secretar
Dennis Lee, Band Coordinator
In 1988, then Alderman Carl O. Snowden founded the Dr. Martin Luther King Jr. Awards Dinner in Anne Arundel County. The dinner is designed to honor the legacy of Dr. King by honoring those who through their deeds, words and actions have helped to keep his legacy alive

Peace in the Morning Show is a celebration of life and positive images, that also shares research-based information on health and wellness. Follow us on Facebook.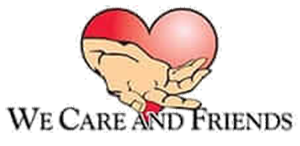 We Care and Friends, led by Larry Griffin, is the center of activity for assistance, classes, community events, or counseling in the Stanton Community Center in Annapolis and has helped thousands of people. We are a grass-roots 501(c)3 organization and the "place to go" for people who have no where else to turn for food, housing, clothing, drug treatment, family counseling, and employment in Annapolis and Anne Arundel County.